October 31, 1517: Luther's 95 Theses Appear
Martin Luther nailing the 95 Theses to the door of the Castle Church in Wittenberg is one of the iconic images of the Reformation. In this essay, historians Volker Leppin and Timothy Wengert examine the best evidence for and against this famous story. In either case, it is correct to say that Luther posted the 95 Theses on October 31, 2017: that is the date listed on the cover letter that he mailed—posted—to local German bishops. 
Essay: "Sources for and Against the Posting of the Ninety-Five Theses" by Volker Leppin and Timothy Wengert, LQ 29 (2015), 373-398. All essays linked in this timeline are offered solely for personal and educational usage.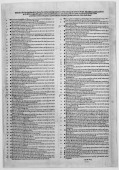 Image: Text of 95 Theses